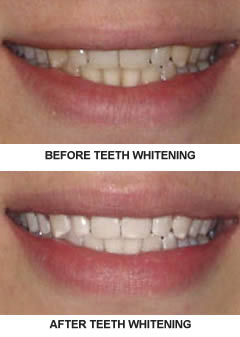 Professional
Tooth Whitening

For Newport News, Virginia

Do you see people who have dazzling white smiles and wish you too had sparkling white teeth? It might be easier than you think. Really, you might not need an extreme makeover to enjoy a "picture perfect" smile. See us for a KöR whitening consultation to explore the most effective, natural, and safest process for achieving a brighter smile quickly.

At Port Warwick Dental Arts in Hampton Roads, Virginia, we feature a custom tooth whitening program for a fast, simple way 
to reverse years of yellowing with less sensitivity and better long-term results than traditional teeth whitening methods.

With its patented tray technology, the whitening agent stays where it needs to be effective. Best yet, your saliva doesn't dilute its effectiveness because it's locked out of the custom-designed tray that is created specially for you.

Whether you have teeth that are inherently darker or that have been stained by coffee, tea, juice, or tobacco, you can have beautiful white teeth with professional teeth whitening from Dr. Samaha.
The Teeth Whitening Process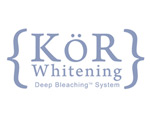 Using only safe and advanced tooth whitening agents, our Hampton Roads dental practice provides "power tooth whitening"—brightening smiles in the office in less than two hours. After that, maintaining your shining smile can be as simple as a quick "touch up" whitening that can be done with a few hours of an occasional "at home" touch up with the specially patented Kör™ whitening trays we will provide for you.
Benefits of Teeth Whitening
Teeth whitening has a variety of benefits that our patients love:
Effective – KöR® is the only method of whitening that can target both intrinsic and extrinsic stains. The process can lighten your teeth by up to 16 shades.
Addresses Sensitivity – KöR Desensitizer helps desensitize and prevent sensitivity issues immediately, before they arise. Our desensitizing method includes desensitizers that plug the orifices of dentinal tubules during whitening to "prevent" sensitivity, rather than simply attempting to treat the symptoms.
Permanent – With KöR®, the results are permanent. You can continue to enjoy coffee, red wine, and other stain-producing substances will no ill-effects on the color of your smile.
And the great thing about teeth whitening is nearly everyone's a candidate. So long as your teeth and gums are healthy and free of disease prior to whitening, you can receive this safe, effective cosmetic dentistry treatment to lighten the shade of your teeth for a natural-looking, whiter smile.
Everyone can benefit from brighter, more youthful looking teeth…so why not start on a whiter smile today? Call our Newport News, Virginia office now at 757-223-9270. Our professional teeth whitening can bring a sparkle to your smile.