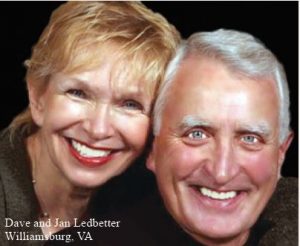 "If You Haven't Been Pleased – You Haven't Tried KöR Deep Whitening!"
Deep within, we are always ready for the excitement holidays and special occasions bring. Let our team turn your anticipation of a brilliant holiday season or a memoable event into a dazzling smile just in time for those heartwarming moments.
So, if you're too embarrassed to smile, have dark-stained teeth, or just simply want a whiter smile, the excellence of KöR Whitening is waiting for you.
At Port Warwick Dental Arts, we feature the highly regarded KöR custom teeth whitening for a fast, simple way to reverse years of yellowing with less sensitivity and better, deeper long-term results than traditional teeth whitening methods.
The KöR Whitening System produces the most profound whitening with the least sensitivity and is considered to be the most reliable and effective bleaching system ever developed. We have tried most every whitening system available over the years. Since we became certified in the KöR System several years ago, we haven't looked back. We are always striving to stay at the forefront of technique and we are very proud to be one of a small number of practices in Virginia to offer this special system.
Perhaps you have only imagined a brighter, more youthful looking smile. Don't wait for the camera to find you – Call or click today for more Cosmetic options. After all, don't you de­serve a smile worth smiling about!?
Visit our Before and After Gallery. Call today to schedule a Complimentary Consultation – (A $98 Savings) – and celebrate with the confidence you deserve.