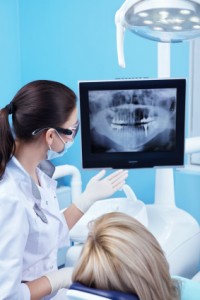 Adults don't need to worry about sporting that teenage metal mouth for years. With 6 Month Smiles cosmetic braces, we may be able to straighten your teeth in a matter of months.
Dr. Samaha is a cosmetic dentist and one of only about 1000 dentists nationwide who are specially certified in the process of Six Month Smiles.
Six Month Smiles, also referred to as short term orthodontics or cosmetic braces, is designed for those aged 18 and older to: *correct crowding, *round out dental arches, *close spaces between teeth, and *straighten teeth that are tilted or flared… All with using light forces over a short period of time!
Six Month Smiles is a great option for safe, "fast track results."
With straighter teeth, you'll also have a healthier mouth, since crooked teeth can cause periodontal swelling and inflammation.
Hands down, Six Month Smiles can be the perfect "quick-turn-around option for a straighter, healthier and more attractive smile!"