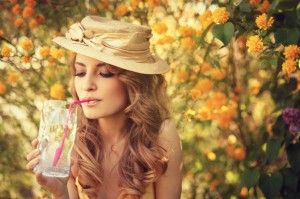 At Port Warwick Dental Arts, we want you to feel comfortable and at ease the minute you walk in the door.
Look around… absorb the soothing atmosphere… you will see the beauty and excellence of our dentistry reflected in the office we have created for you.
From Dr. Samaha's beautiful artwork on the walls and each custom designed treatment room… to the tranquil waters of the koi pond and fountain that grace our lovely courtyard garden… we have created a beautiful place… a space for your healing and comfort.