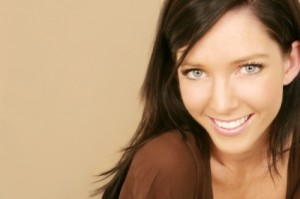 Excitement and anticipation life's special occasions start long before the day arrives. And yet … if you're too embarrassed to smile because of dark, stained teeth, it's hard to show on the outside all the love and joy you're feeling on the inside. We can give you a brighter – even glamorous – smile just in time for those family portraits.
Whether you're tired of hiding your smile, or think it's time to add a little pizzazz, KöR custom teeth whitening is fast, simple, and will give you superior long-term results without the sensitivity created by other methods – and with results!
Once we began using the KöR System here at Port Warwick Dental Arts in Newport News, we've never considered using any other technique. In fact, we're immensely proud that we are one of a select few practices in Virginia that are offering this unique tooth whitening system.
If you've only ever dreamed about a brighter, more youthful looking smile, we can help you make your wish come true. Stain-resistant KöR whitening can last virtually for years – making it one of the best investments you'll ever make in your smile!
We sincerely encourage you to visit our Before and After Gallery online at https://pwdentalarts.com/before-and-after/ and see what you have to look forward to, or call 757-223-9270 for your a consultation with Newport News cosmetic dentist Dr. Lisa Marie Samaha. Make your smile reflect the joy of you!