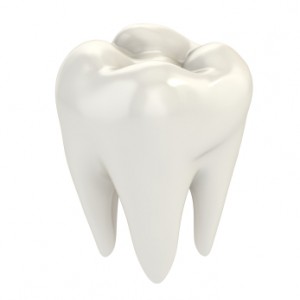 As many of you know, we have been using computer imaging to create beautiful, strong porcelain crowns in our Newport News office for over a decade. But just in case you didn't know, the Cerec 3™ computer restoration system allows us to restore strength and beauty to smiles by creating exceptionally accurate and natural-looking restorations in just one visit.
For example, to replace a mercury filling or metal crown with a beautiful strong white porcelain filling or crown, the prepared tooth is scanned by a special digital camera the size of a magic marker and its precise image appears immediately on a computer monitor right in the treatment room. Newport News cosmetic dentist Dr. Lisa Marie Samaha personally designs your porcelain crown or filling while you watch. You can even view the progress of the Cerec 3™ machine as it mills an extremely accurate three-dimensional restoration from the scan. The precise restoration is then fitted and bonded to your prepared tooth … all in less than an hour!
A beautiful, perfectly natural looking Cerec 3™ restoration is almost as strong and long-lasting as natural tooth enamel. Talk about an amazing technology for your amazing smile!
Now we want to tell you about our new and even more sophisticated Cadent iTero™ Digital Impression System…. ITero™ allows us to do the same thing as Cerec 3™ only for bridges and reconstructions of the entire mouth when necessary. It ensures a precise, comfortable, and great looking result without time-consuming, unpleasant, tray-and-putty impressions. Not only that, the iTero™ System provides an accurate impression the first time around. Less precise traditional methods can cause distortions requiring retakes and delays of up to three or more weeks. For more info visit http://www.cadentitero.com. With our great technology "duo", Cerec 3™ and iTero™, you spend less time in the chair, and more time smiling! To schedule a restorative dentistry appointment fill out a new patient form to the right of this article or give us a call!