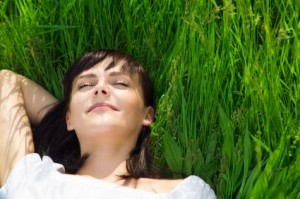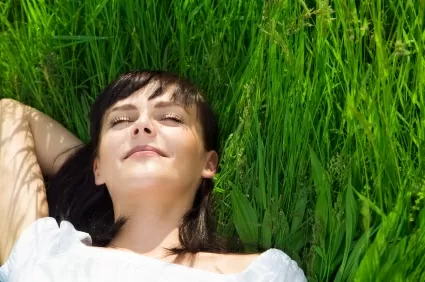 You may have noticed that you have been hearing the term "holistic dentistry" more often. But what does that term mean?
The term "holistic dentistry" has been around for decades, but is gaining steam due to the increased interest in healthy, natural living. Holistic dentistry is not considered a specialty of the dental profession, but is a philosophy practice that happens to be relevant to everyone, but particularly attractive to health-conscious individuals. (Sometimes it is referred to as biological dentistry, alternative dentistry, or biocompatible dentistry.)
For those of us who take the concept to its core, holistic dentistry includes an understanding of each patient's total well-being, from their specific cosmetic, structural, functional, and health related dental needs to the concerns of their total body and its wellness.
As holistic dentists, we also tend to be exceptionally sensitive to the emotional needs of our patients and utilize a variety of means to help create a safe and nurturing environment that feels safe. A tranquil, often spa-like office setting, warm blankets and neck wraps, relaxing music, natural sedation, and most of all, a compassionate doctor and team, might be soothing parts of the experience in holistic dental practices.
Most holistic dentists are concerned about the mercury found in traditional amalgam dental fillings. We do not use them, and instead use high quality tooth colored resin fillings or porcelains to repair damaged teeth. We practice a very strict protocol for mercury safe removal when removal of mercury fillings is indicated or requested by the patient, thus protecting all involved from the vapors of mercury, a highly neurotoxic material.
The use of fluoride in the drinking water, although considered by the American Dental Association to be a sound practice for preventing tooth decay, causes concern for holistic dentists. Scientific research suggests that in particular, the thyroid gland and bone can be negatively affected by the ingestion of the industrial waste fluoride that is released into the drinking water. Holistic dentists prefer, instead, to consider the reasons why a person has tooth decay (typically a sign of chemical imbalance in the mouth) and help correct those issues by some simple changes in diet, hygiene and/or lifestyle habits. Natural remedies to prevent and arrest decay and periodontal (gum) disease can also be utilized, such as minerals, essential oils, the use of medical ozone, and antimicrobial rinses.
As holistic dentists, many of us are skilled in advanced levels of nutritional physiology and use natural means of healing our patients, often avoiding the more standard use of systemic antibiotics, pain control management and surgical procedures.
Many holistic dentists are concerned about the potential relationship of root canal therapy to disease in other parts of the body.
Certainly the relationship of oral disease to disease in other parts of the body is of paramount importance to all dentists today, but this concept may receive more attention from holistic dentists who might spend more time in this area of study.
Most importantly, as holistic dentists, we consider dental health and well-being in the context of each patient's total physical and emotional health.
If you are a health-conscious individual and haven't been to a holistic dentist and are interested in exploring this unique and empowering philosophy of care, seek out a holistic dentist near you.