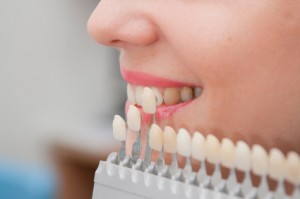 Dr. Lisa Marie Samaha's pursuit of excellence as a dentist and as a professional artist has earned her a widespread reputation in the Art of Fine Dentistry.
Dr. Samaha earned her dental degree from the Medical College of Virginia in 1982.
She is a Fellow of the Academy of General Dentistry and an esteemed member of numerous dental organizations. She is considered an outstanding leader in dentistry. You can learn more about her on our website, pwdentalarts.com
Dr. Samaha is also a well-collected professional artist.  Her artwork can be seen on the walls of our practice and in her personal gallery upstairs. It is her artistic talent combined with her compassionate and passion-filled love of her profession which have earned her a reputation of excellence in the field of dentistry.