As we welcome the warmer days of spring in Hampton, I find myself, like many of you, wondering where time has gone. If you've been too busy to reflect on where you've been or where you are, you're missing the opportunity to triumph over habits that have held you hostage.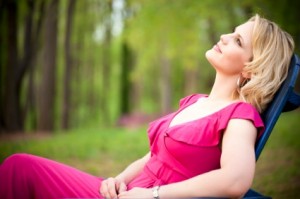 Brian Cole, Certified Personal Trainer and owner of Brian Cole and Associates in Port Warwick, reminds us that "Some of our best works of art have come from those solo times of reflection. When our next direction is unclear, we have time to think."
Here is Brian's advice: "Start by reserving some quiet time for yourself. Be Specific. Try taking a daily walk with no cell phone. May sound strange, but it can be done. We have to reduce the chatter with others before we can slow the chatter in our own minds. Walk and relax. Calm our thinking. "With a calm mind, identify and confront what we'd like to improve. We all have room for improvement. Physical improvement can have a positive impact on blood pressure, heart disease, osteoporosis, cholesterol, diabetes, strength, energy, etc. and that should be all the incentive we need. But, there is also a positive effect on our emotional well-being. "Aside from physical improvements, we can also look inward. We live in the most desirable conditions. Yet, instead of appreciation, we hear ranting and anger. Relax a bit. Enjoy all we have. Just adopting that frame of mind has proven health benefits. It's a short, short life. Be nice. And take care of yourself so you can enjoy it even more."
Thanks for your insightful reflection, Brian. Now here's my addition: Don't forget that scientific research now tells us that good oral health is a basis for all health. So if you've been putting off cosmetic dental care, call today to schedule an appointment. We will address your dental needs and also check for periodontal disease. We look forward to seeing you soon, listening to your concerns and of course, sharing a smile with you!
-Dr. Lisa Marie Samaha, cosmetic and restorative dentist in Hampton