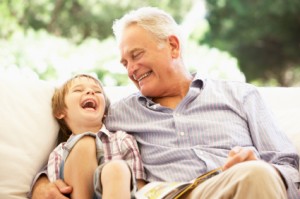 With the rapid advancements in dental technology, we are able to treat many conditions more conservatively and more gently. As you may know, at Port Warwick Dental Arts, we are constantly researching scientifically-proven opportunities for enhancing and even improving our patient care. We invest heavily in technology and the education required to master that technology. Our dental laser is one of our many treasured technologies because of what it can do for you. What is so special about laser dentistry? Our laser is a pulsed CO2 laser, and because ours has one of the lowest levels of tissue penetration of all lasers available, it is incredibly safe and gentle. We can provide a myriad of surgical and non-surgical treatment, often without local anesthesia – while also promoting quick healing! What can our laser do for you?
Provide the non-surgical treatment of periodontal disease
Treatment of herpes, canker sores and fever blisters
Removal of excess gum tissue
Removal or discolorations or hereditary hyper-pigmentation of gum tissue
Biopsies of diseased oral tissue
Removing hemangiomas of the lips
What does it feel like to have dental laser treatments – or even laser surgery? Most often, it doesn't feel like much of anything. Some patients have reported feeling a slight rubbing, warmth, and/or tingly feeling. Who performs our laser treatments? Cosmetic dentist Dr. Lisa Marie Samaha performs all laser treatments. She has had over two decades of laser training, and has developed protocols which utilize a dental laser for treatment of periodontal disease. She teaches these protocols to other doctors throughout the country.