Dear PWDA Friends and Family,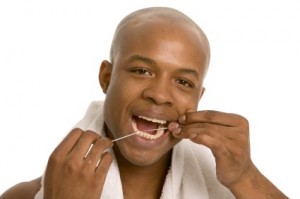 We hope this newsletter finds you enjoying the lovely days of Spring as always. We are excited to share interesting information with you. Our newsletter and blog relies on your input to be successful, so please mention any topics that you would like to see included in a future issue. We hope you all learn a little more about your dental health, periodontal treatment, and how it  relates to your total health and our commitment to providing our very best professional care. At the heart of our philosophy is the desire to stay at the forefront of scientific research so that we are able to offer you leading-edge information and care.
At no time in our history has the science of dentistry been changing at such an unbelievable pace, with new technologies and techniques being discovered almost daily. If you've been in to see us recently, we hope you didn't miss all of the excitement regarding a variety of advanced dental education in which my team and I have been involved – everything from more advanced cosmetic, reconstructive, TMJ / headache treatment, as well as dentures and modern medical concepts of physiology and nutrition. Some of us have also completed a medical preceptorship in cardiovascular and diabetic health in order to better understand these diseases and to communicate with our patients' physicians. Truly, dentistry only gets more exciting, everyday!
Our promise to you is that we will remain as up-todate as possible in this exciting and rapidly changing world of general and cosmetic dentistry. You can always be assured of receiving our very best. Every guest visit to our practice is a special occasion for us: we believe that everyone should have the great looking, healthy smile they truly deserve. Our team of caring professionals is all about serving you in a compassionate and effective manner ensuring that your experience is a rewarding one. We'd also like to invite you to visit our web site pwdentalarts.com as well as this blog at any time for further information on what's new in dentistry and our practice.
Always my warmest,
Dr. Lisa Marie and Team