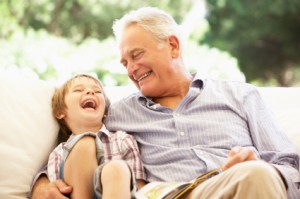 Implants to Replace a Single Tooth, Many Teeth, or All Teeth
Dental implants offer a natural looking and durable way to replace teeth. They are also highly effective, functioning just like natural teeth, with a success rate of up to 95%. Dental implants don't require special cleaning or maintenance – just the consistent hygiene and professional care that natural teeth require. While other restorative procedures require replacement after several years, dental implants are designed to last many, many years, if cared for properly. Best yet, although periodontal disease can form around them, dental implants cannot decay!
If you are missing all or most of your teeth, you have probably considered- or already have – dentures of some sort. As you have seen in many of our patient photos, we have stunning results with our custom dentures. However, every once in a while, we have a patient who has such severe deterioration of their bone that no matter how precise our care, his or her dentures end up slipping and sliding, causing gum irritation and impaired chewing ability. There is simply no bone left to hold a denture in place. Food taste, temperature and texture is compromised, nutrition suffers terribly and clicking or sucking noises might occur. Poorly fitting dentures can also interfere with proper speech and worst of all, they can cause embarrassment, keeping an individual isolated from normal, healthy, social interaction.
Although rarely needed because of our precision denture technique, when a patient's bone is not capable of holding a denture, we can gently, with local anesthesia and in short order, place a few special mini implants to help firmly secure the dentures in place. No more discomfort and no more denture adhesives. Best of all, no more embarrassment! Smile with pride and confidence once again! Some situations call for sturdier implants. We can provide them also.
Single implants and implant supported dental bridges and dentures can rejuvenate your smile, minimize your wrinkles, restore your bite and allow you to enjoy eating again!