Our Doctor…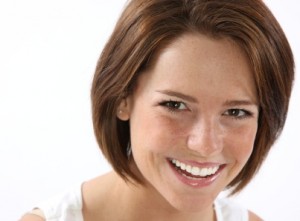 Leading The Way
In addition to providing outstanding cosmetic dental care for Hampton area patients, this past fall our own Dr. Lisa Marie Samaha was invited by DCEdental to host a ground-breaking webinar and share her professional expertise in Periodontal Nutrition.
Dr. Samaha, known for her vast knowledge in oral disease and its impact on the human body, has developed a highly successful protocol for the non-surgical treatment of periodontal disease which includes the targeted nutritional support of the delicate periodontal (gum) tissues. It's clear that nutrition is a 'hot topic' in periodontics, the knowledge is scarce, and Dr. Samaha is considered at its leading edge. Doctors and dental hygienists joined her online from England, Spain, Mexico, Australia, the U.S. and Canada – and even from as far away as a remote island off Madagascar! This is a true testament to the profound interest in non-surgical periodontal therapy and the critical importance of nutrition for ultimate, long-term oral health.
Although you are all used to seeing Dr. Samaha here at our busy general dental practice, you may not be aware that she is also the Founder and Director of The Perio Arts Institute, and has dedicated nearly three decades to the development of the Institute's protocol for diagnosing and treating periodontal disease. The Institute's mission – and Dr. Samaha's passion – is to maintain the most leading-edge protocol for periodontal treatment and other oral/systemic conditions based upon sound scientific research, technology, communication, and collaboration with other health care professionals. Not surprisingly, our Dr. Samaha is a much sought after resource for her ability to inspire not only her patients, but other dentists and physicians, and their teams, as well!